Client Case Study
Reelz Channel
Project Summary
The Reelz team needed an organized way to log, sort and share the pitches they were receiving. They also needed a way to manage their own, internal project notes and ideas. The goal was to store all this in one place and give 24/7 access to their entire team. They turned to us for a solution.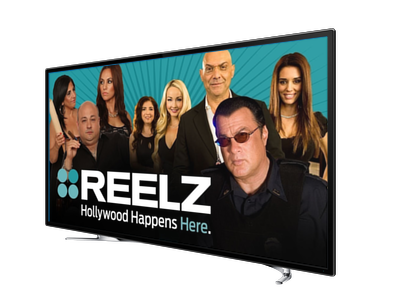 One place for everything
We built Reelz a custom implementation of our development tracker software. Now they can store, access, sort and search for any detail relating to any project at any time.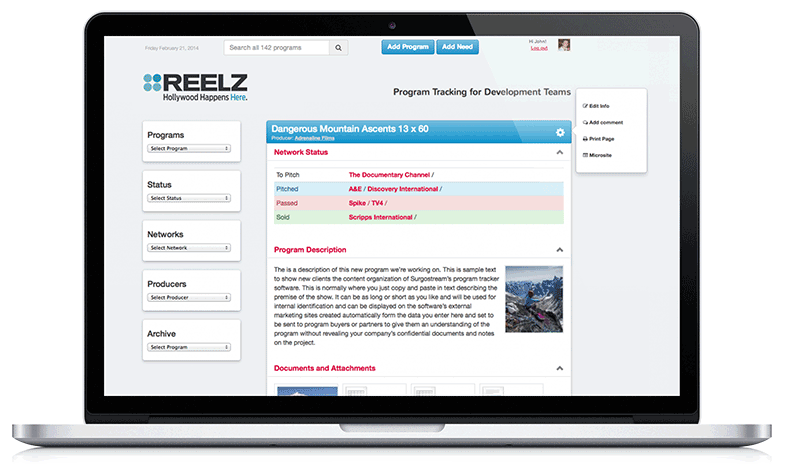 We're loving the database!

Heather Wade, Reelz
Efficient Collaboration
Meetings are now highly organized. Instead of sending emails back and forth with a messy assortment of attachments, one administrator is now able to send organized links to team members containing everything they need to make decisions. Video or any multimedia can also be embedded inline for quick review.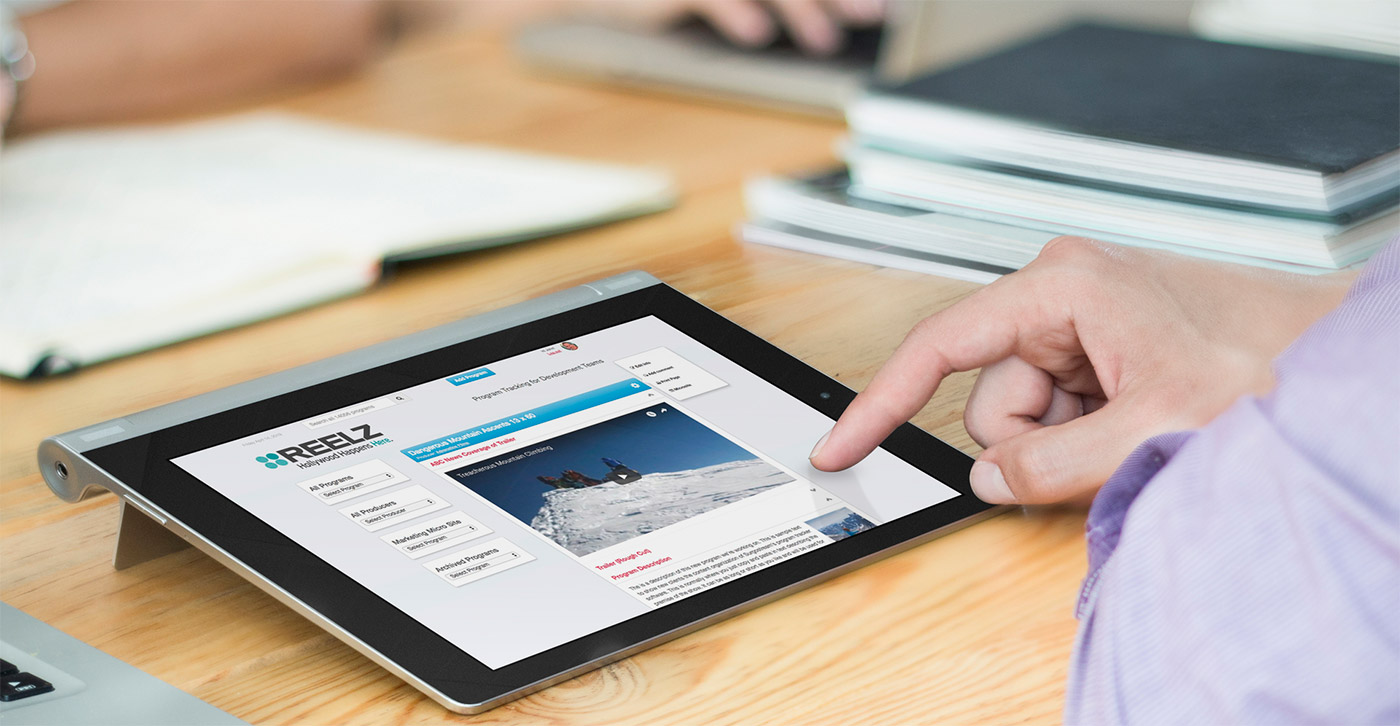 Focus on opportunities
With filtration options designed just for their needs and unique workflow, the team can sort and search through their large library of projects quickly and efficiently.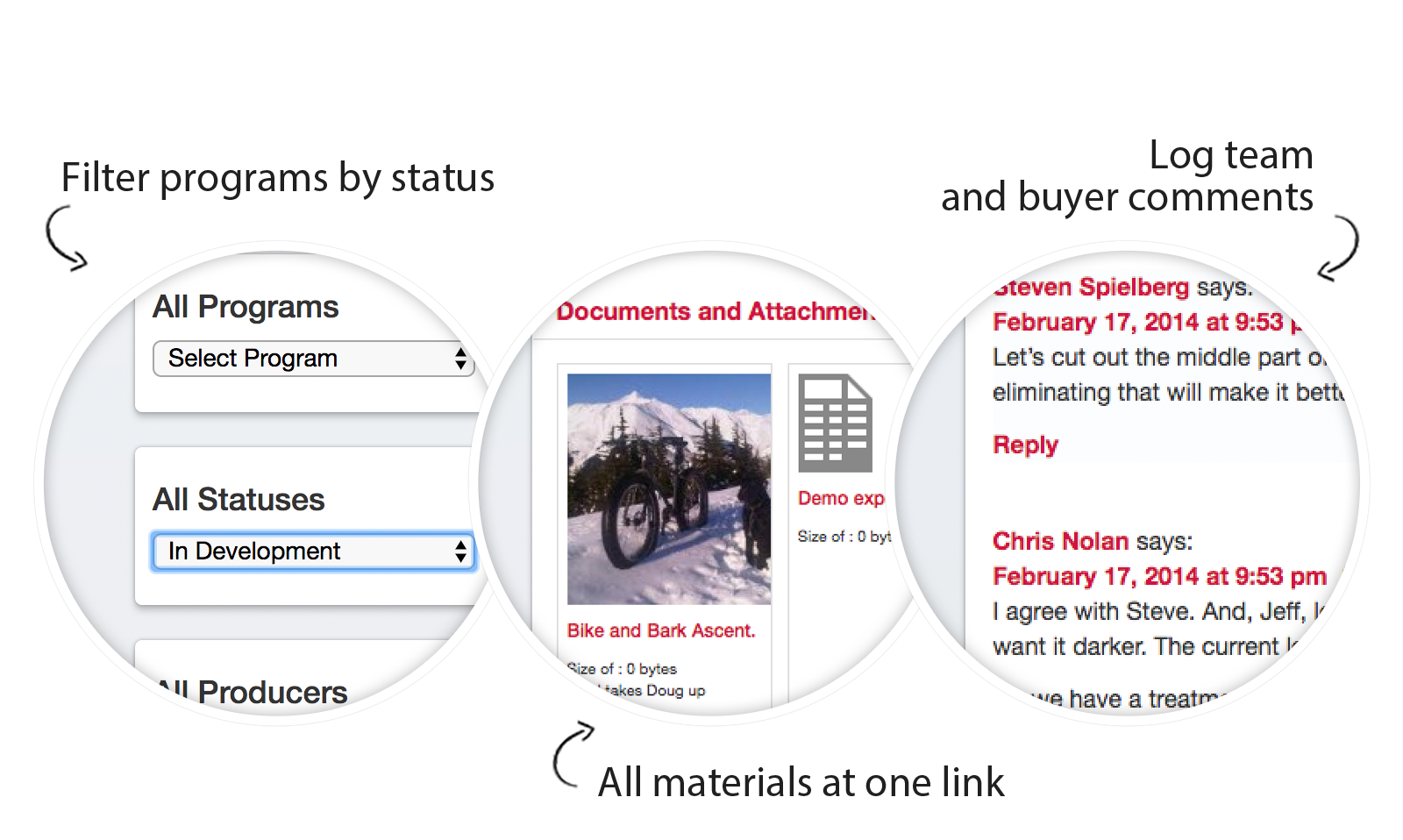 Project Results
Reelz is now able to handle the massive increase in development work in an organized, efficient way. It's helped their entire team focus and prioritize and ultimately become a key tool to aid them in their decision making.