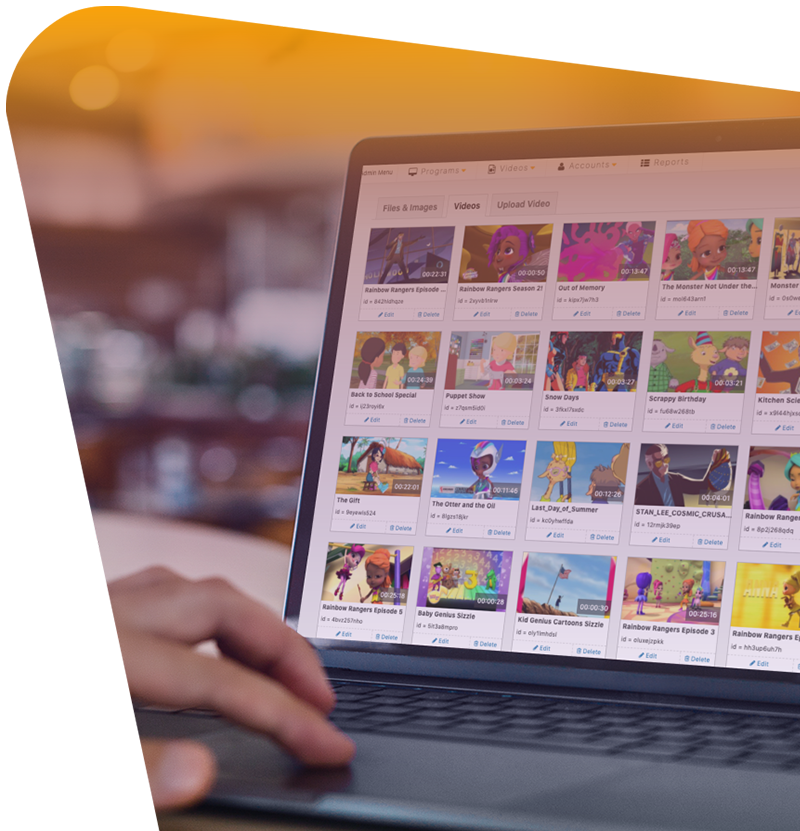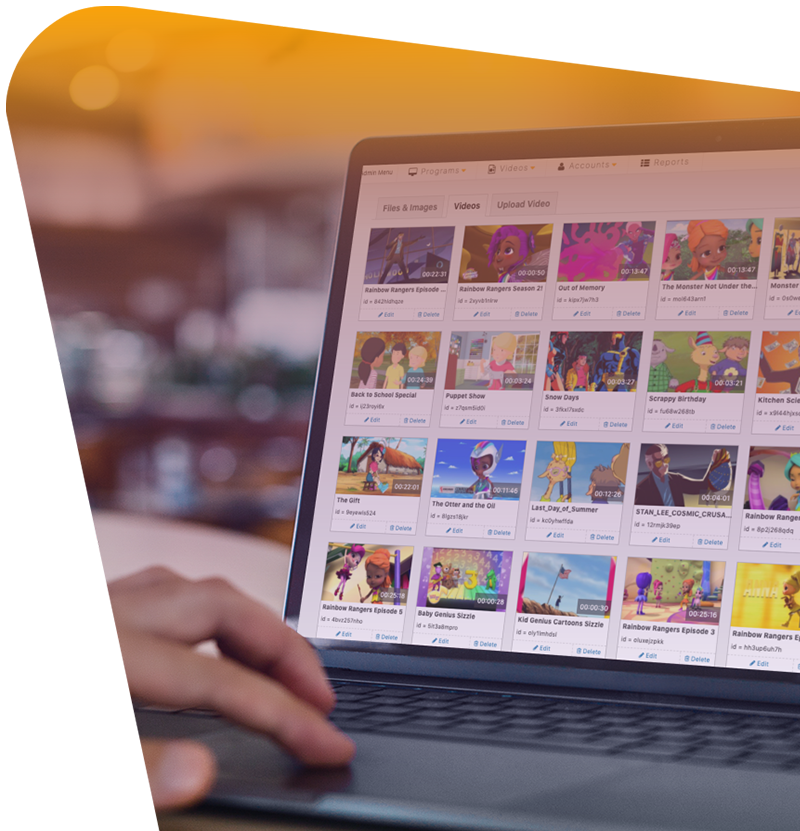 Share with clients, confidently
Surgostream's platform powers finely-customizable screening rooms & video-centric websites that are both beautiful and intuitive for your clients to browse. Our products help improve engagement and trust.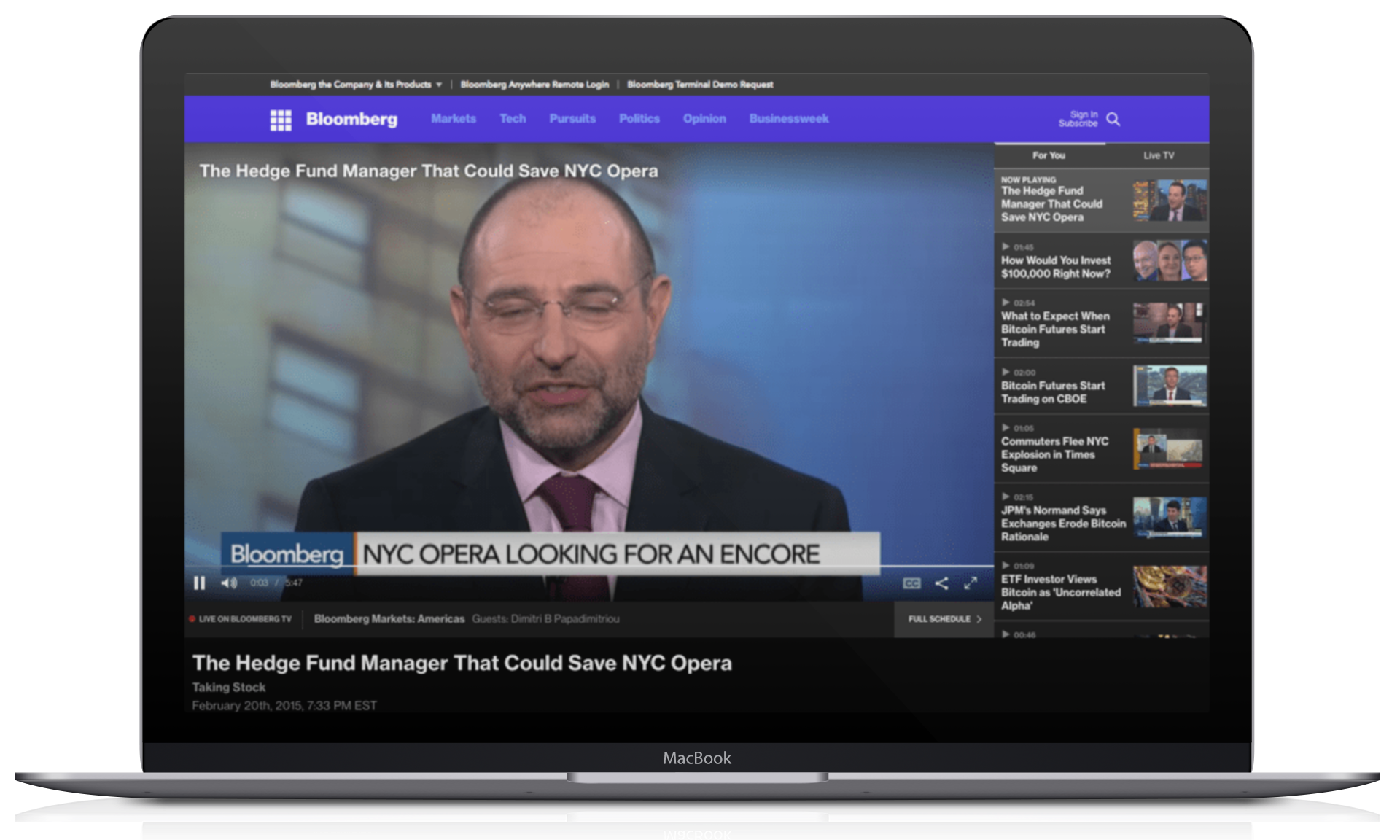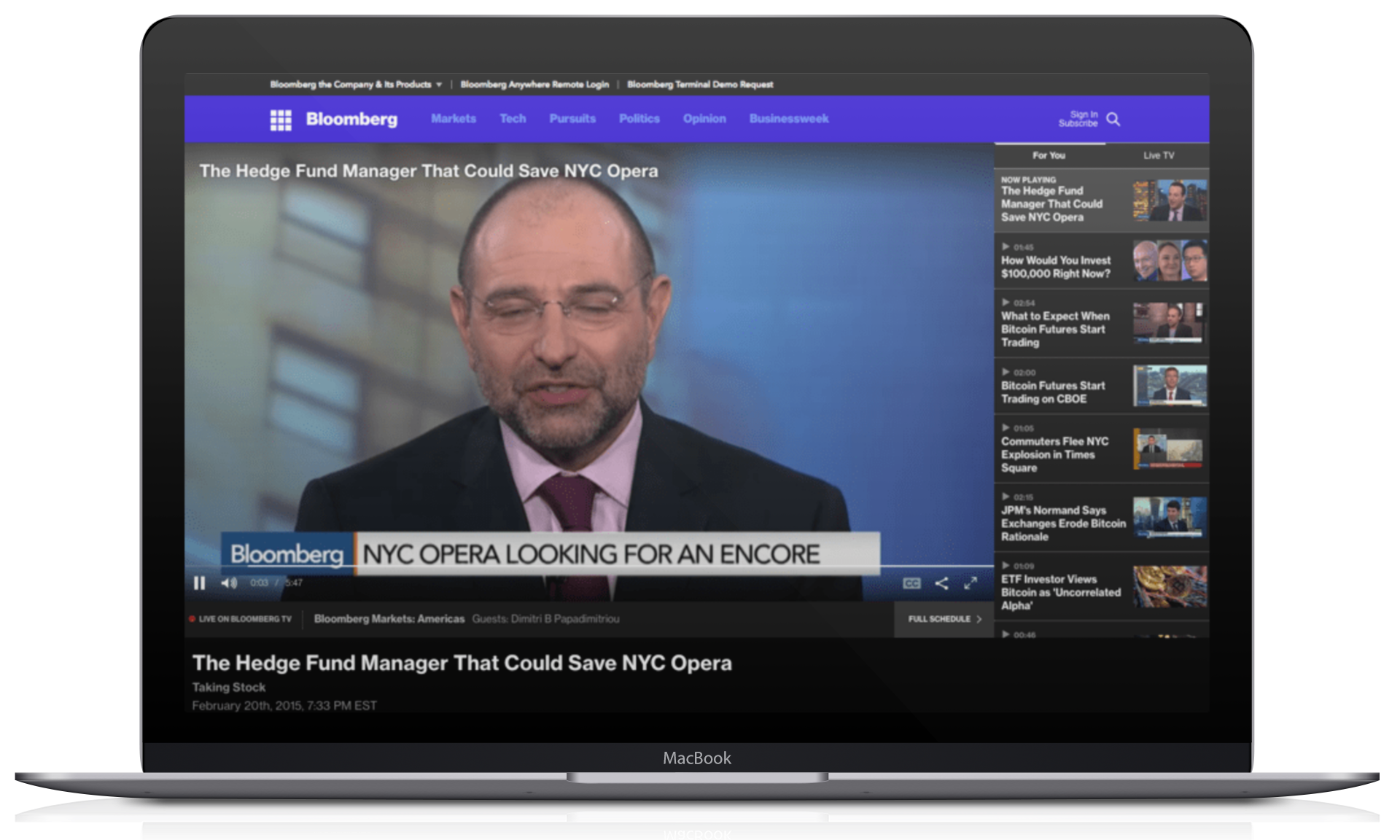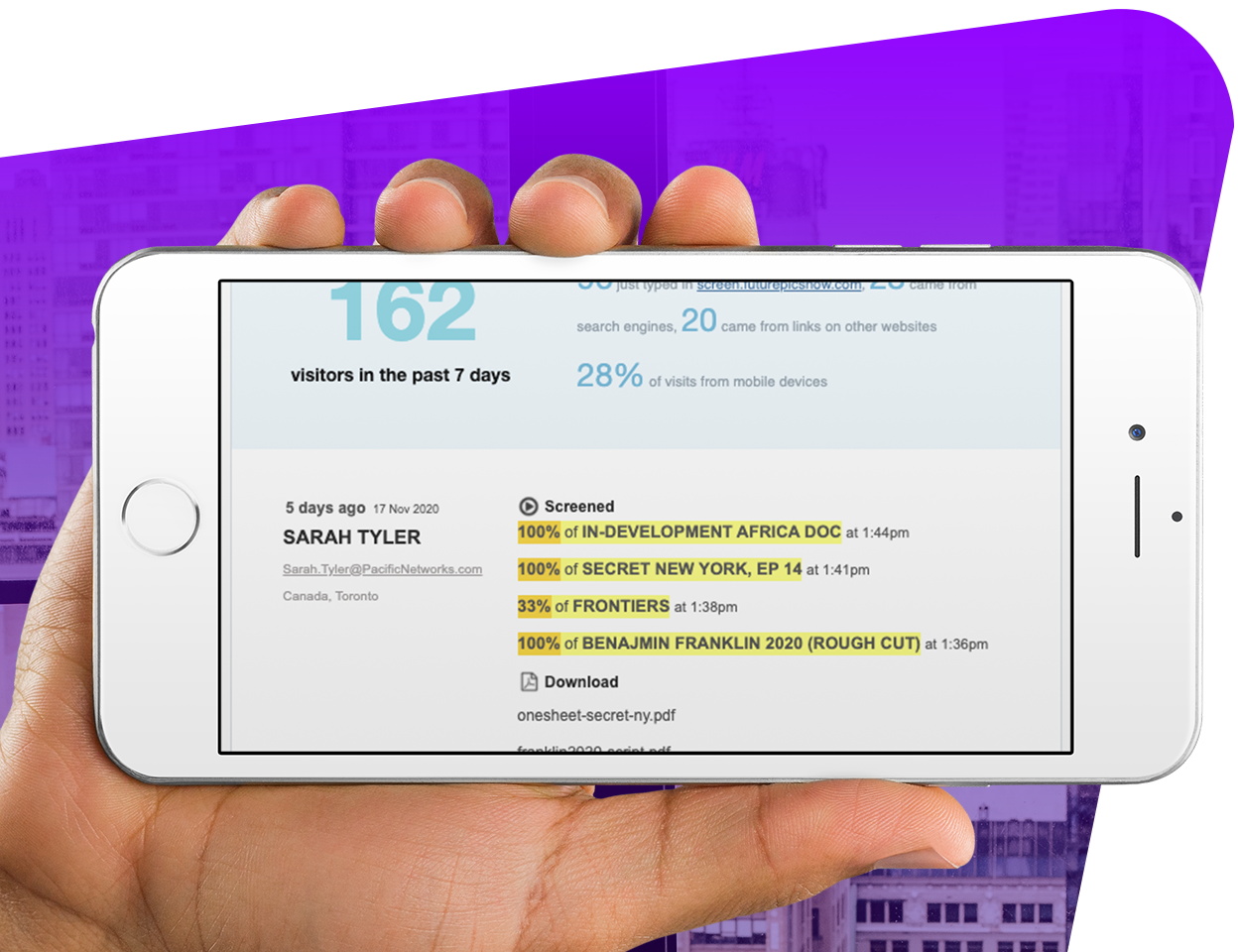 Bring your content anywhere,
with one-click
Forget cords and minimize preparation pain for meetings and conventions! Our iPad automatically synchronizes with your screening room, allowing you to bring all your assets with you with one click.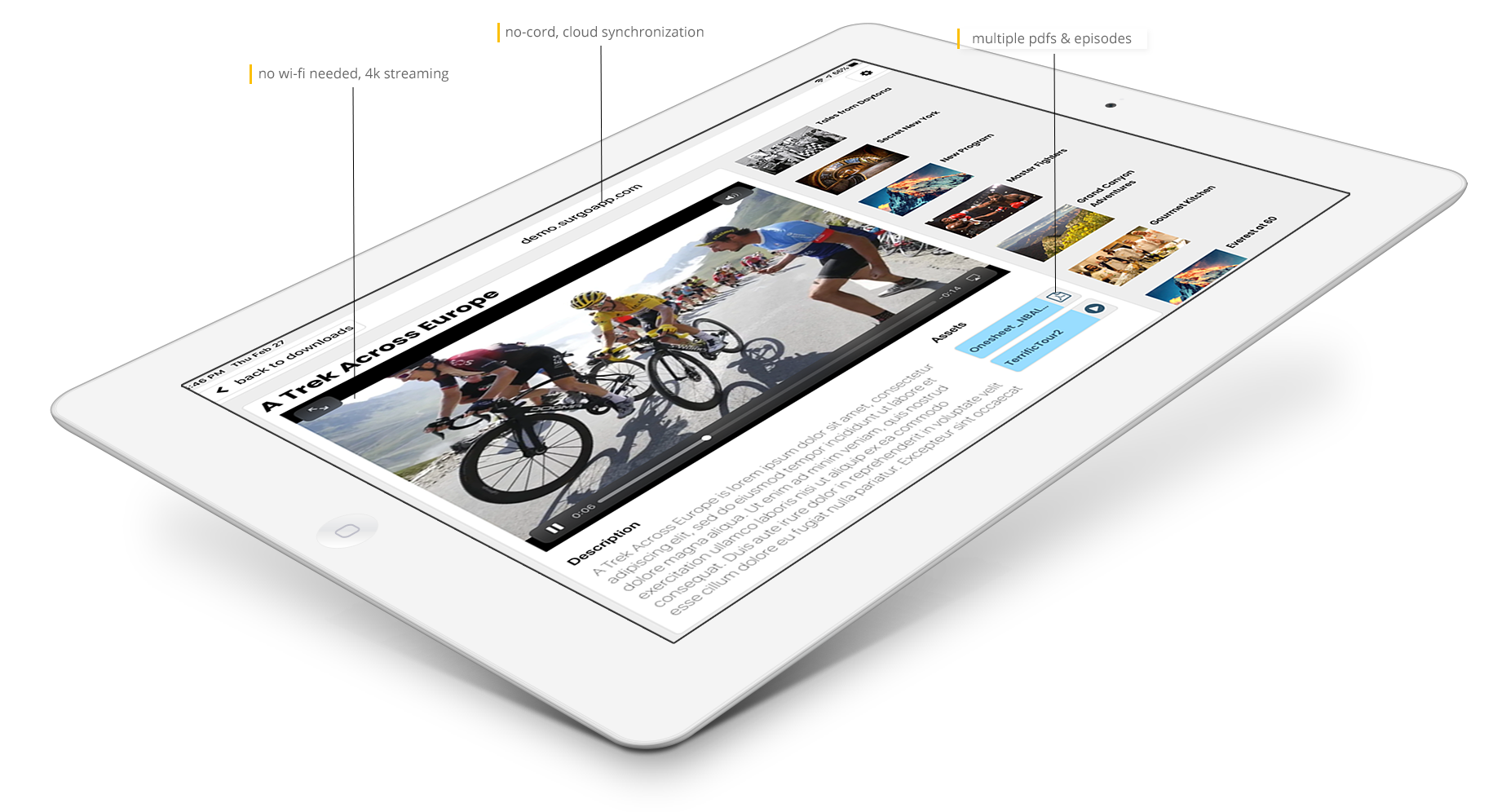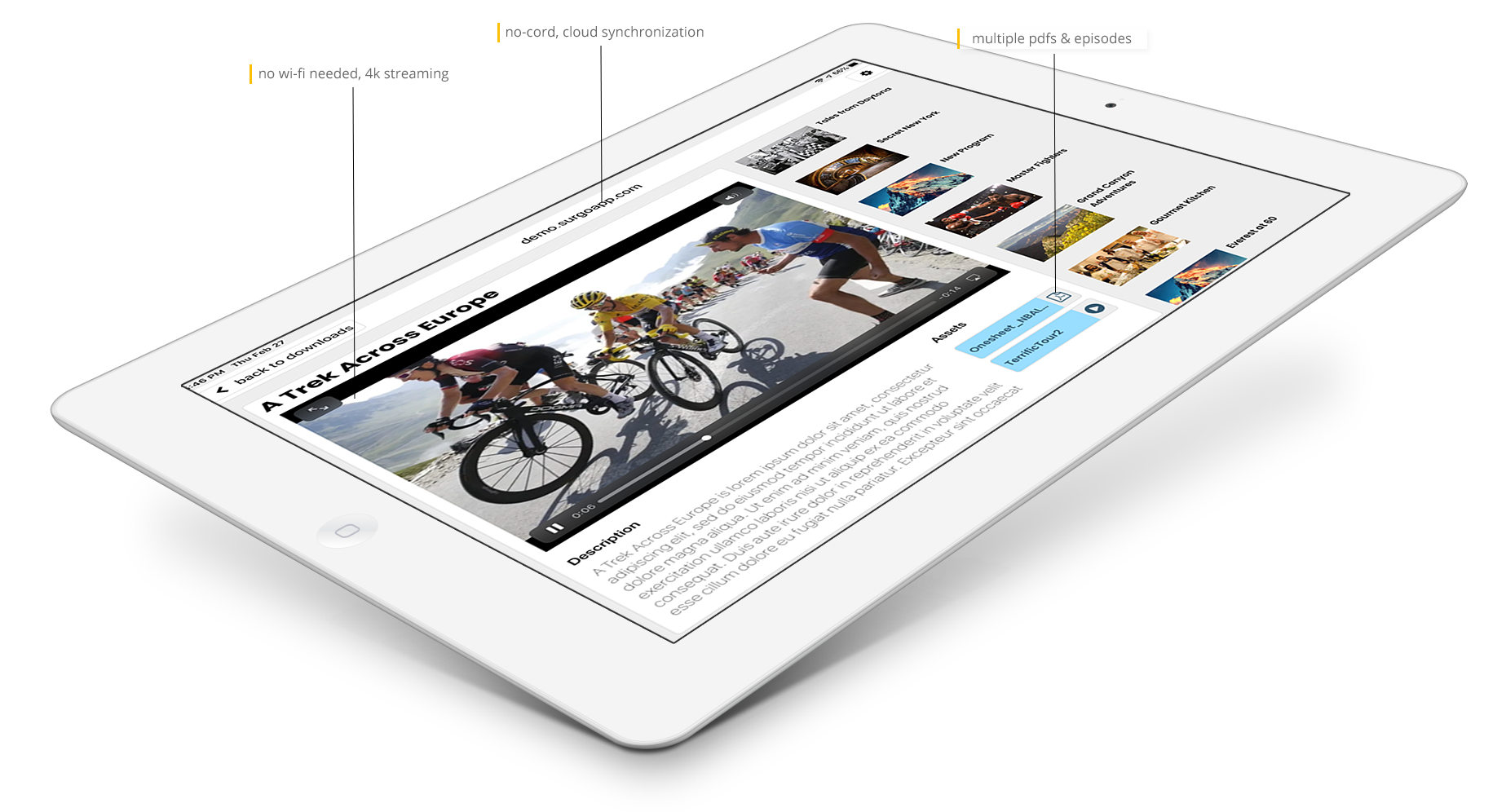 Praise
for our Video Marketing Solutions
Distributors
Search and securely share entire content libraries with buyer-clients around the globe.
Your work has absolutely elevated the perception of our company. Jo Kavanagh-Payne, Foothill Entertainment
Producers
Control access, track engagement, improve presentations
This has helped so much.

Thomas Uhlman, CSI Sports
Channels
Program screening rooms & a dedicated team of video streaming specialists.
We're loving the new database.

Heather Wade, Reelz Channel
Agencies
Partnerships on enterprise-scale video streaming & analytics projects.
I gotta say, it's been so nice working with your team.

Robert Ferguson, CAPs
Can we customize this?
Customizability is at the core of Surgostream's system. We will customize it to completely fit your catalog, your brand and we can even customize your client registration process and your receipt of screening data based on the needs of your team.
Integrations?
Yes! Surgostream's system is backed by a powerful API which allows your website and screening room to communicate with any other CRM, newsletter or media software solution you use.
Security?
All site traffic on your site occurs of an encrypted connection, all client passwords are also encrypted and all site screening data is secured and backed up multiple times per day. We also use additional firewall technology to protect against other threats.
Support?
We're here for you around the clock to make sure the client-facing marketing channel for your company looks precisely the way you want it to and runs smoothly so you can focus on closing deals instead of worrying about technology and tools.
Flexible pricing?
We charge a small setup fee and low, annual charge that covers all software, licensing and video hosting costs as well as gives you access to 24/7 customer support from the Surgstream team. We're always here to help you.
Financial savings?
If you currently still ship assets in the mail or use multiple systems to handle your program marketing, Surgostream will help you streamline and unify your management tasks, saving you each year.
Empower your sales team today!
Book a 30-minute demo below
Office Location
33 Irving Place, 3rd Floor
New York, NY